Austrade selects Mawson Rovers to join IAC 2022 delegation to Paris
Sydney, Australia · 25 July 2022
Mawson Rovers has been selected by the Australian Trade and Investment Commission (Austrade) to join the Australian delegation to the International Astronautical Congress (IAC) 2022 in Paris this September. As part of the delegation, our team will be travelling to Paris to attend the event and have a company display at the Australian Space Agency booth.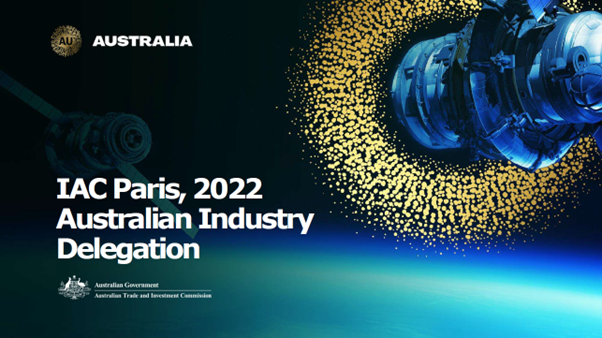 IAC is the world's premier space event, and attracts more than 6,500 participants from over 80 countries. The theme for IAC 2022 is "Space for all", and there will be exhibitors and speakers from all the leading space companies, research institutions and space agencies from around the world.
Matt Ryall, CEO and Co-founder at Mawson Rovers said, "We are proud to have been selected to join this official delegation and look forward to sharing our unique Australian innovations in space technology with all the attendees at IAC 2022."
While at IAC, Mawson Rovers will be presenting our R1 rover design and space systems capabilities, and meeting with partners for future space missions.
If you are interesting in meeting with the Mawson Rovers team at IAC 2022, please contact [email protected].